BUYING A PROPERTY IN SPAIN
Buying Property in Spain
If you are reading this then you must be genuinely interested in buying a property in Spain.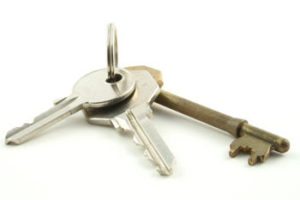 Before buying a property in Spain have a look through the areas and locations of interest and identify the properties that you find appealing.
First 4 Property offers the most comprehensive selection of properties that are updated daily you will be spoilt for choice!
Click request info on them and include your contact name and number and the email address.
We will get back to you within 24 hours and have a chat about your requirements such as budget, location and buying timescale.
We are quite happy to tell you if its a gem or if it is a lemon and will not mislead you in any way rest assured. It's important not to waste your time when looking for a property so we will only show you the best-suited options according to your request.
Buying a Property in Spain -  Buying process
When you have found the property you wish to buy you will have to make an offer in writing which confirms your interest and we will meet with the vendor and submit your offer. We can't stress the importance of using a Spanish lawyer for conveyancing and we are happy to recommend a bilingual lawyer that speaks your language.
When we have agreed on a price it is imperative to pay a Reservation Deposit of between 3,000 euros and 6,000 euros depending on the price of the property. This is paid subject to the Lawyers searches and to ensure that the property is registered correctly and free of all debts and incumbrances. Please note, in accordance with Decree 218, the agency or vendor's lawyer must supply you with a range of documentation to confirm the status of the property. This will include a Nota Simple (a Property Registry report detailing ownership, debt, size, etc… of the property), along with IBI (council tax), Basura (waste tax) and all other information of relevance.
With your offer now accepted, your legal representative confirms the legality of the property and arranges the payment structure with the vendors representative prior to going to the Notary. If completion is going to be more than a month after acceptance of the offer the vendor will request for a private contract of 10% to be paid and a completion date is confirmed. This figure would be set against the agreed sales price. The title deeds are signed at the Notary and you can take possession of your new home.
This is a standard operating procedure that is practised by all buyers, vendors and estate agents and should not differ unless terms are agreed beforehand by all the parties involved.
Apart from finding you a property, we are also available to refurbish and renovate properties to any standard you wish and will guarantee your satisfaction. We absolutely love what we do and take great pride in our reputation as a friendly family business.
We are NOT a pushy company as we offer very personalized service and are happy to spend time helping and guiding you through the buying process.
First 4 Property Group is legally registered as a Real Estate Agent in Spain and we operate by a strict code of ethics and in full compliance with Spanish Law.
If there is a specific property you are looking for rest assured we can source it for you through our contacts. If you would like to have a chat please contact us on 0034 606526618 and we will do our best to help.
Contact us now